About me
Hello!
I am Yağmur, a PhD student in NLP at the Centre Tesnière (CRIT) research lab in the Franche-Comté University, a teaching assistant and the secretary of the CRIT lab.
You can contact me for any question you have at yagmur.ozturk@edu.univ-fcomte.fr!
Research areas
Comparative morphosemantics, semantic analysis, word-formation, derivational morphology, linguistic modelisation, processing based on linguistic rules, ontologies
---
Thesis
Comparative Morphosemantics of French and Turkish: from a theoretical description to a deconstruction tool
Supervisors
Izabella THOMAS, UFC

Snejana GADJEVA, INALCO
Funding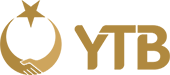 Presidency For Turks Abroad And Related Communities (YTB)
Funded by YTB (Ministry of Cultural Affairs and Tourism, Turkey), from november 2020 to november 2021.
https://www.ytb.gov.tr/en
Abstract
Despite the typological differences between French and Turkish, we make an assumption that comparison between these two languages can be made in terms of meaning and meaning construction processes. Thus, our theoretical objectives would be as follows:
to develop "an inventory of meanings", supported by non-lexical morphemes (autonomous and non-autonomous), in each of these languages,
compare these inventories, through processes of "deconstruction" and "reconstruction" of meanings,
establish correspondences and divergences between these inventories.
The applicative objective is to create a language learning tool used by French speakers to learn Turkish. But the diverse resources could be used in various tasks related to Natural Language Processing, such as:
multilingual information retrieval,
French-Turkish and Turkish-French translation,
creation and alignment of bilingual corpora.
This approach, based on the establishment of a repertoire of meanings, could be possibly extended to other languages that do not have such kinds of tools.